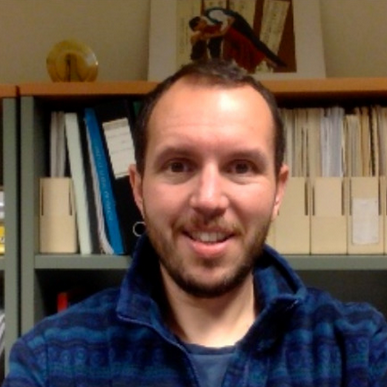 PhD. in Computer Science
Department of Mathematics
National University of Río Cuarto
Córdoba, Argentina
I am a Tenured Professor (Profesor Adjunto) in the Department of Mathematics at the University of Río Cuarto, and a Permanent Researcher (Investigador Asistente) at CONICET.
I finished my Phd thesis in 2015 under the supervision of Tom Maibaum at McMaster University, Canada. The title of my thesis was A Logical Basis for Reasoning with Default Rules.
From 2015 to 2017 I worked as a Postdoctoral Fellow at the McMaster Centre for Software Certification (McSCERT), Canada. I returned to Argentina in 2017 thanks to a CONICET Postdoctoral Scholarship to work in the Logics, Interaction and Intelligent Systems (LIIS) group under the supervision of Carlos Areces.
My research interests include:
Non-monotonic Reasoning. Default Logics. Deontic Logics. Algebraic Logic. Dynamic Logics. Epistemic Logics. Logics with Data. Tableaux Systems.
news
| | |
| --- | --- |
| 09/20 | Our paper Default Modal Systems as Algebraic Updates (V. Cassano, R. Fervari, C. Areces, and P. Castro) was accepted for publication at DaLi 2020. |
| 06/20 | Our paper Deontic Action Logics via Algebra (P. Castro, V. Cassano, R. Fervari, and C. Areces) was accepted for publication at DEON2020/2021. |
| 03/20 | I joined CONICET as a Researcher (Investigador Asistente). |
| 11/19 | I joined the Department of Mathematics at the National University of Río Cuarto as a Profesor Adjunto (tenured). |